About the Authors
Patricia Bryan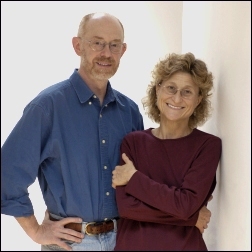 Patricia L. Bryan is the Henry P. Brandis Distinguished Professor of Law at the University of North Carolina in Chapel Hill, where she teaches classes in Federal Income Tax and a seminar in Law and Literature. She has degrees from Carleton College (B.A.), the University of Iowa (J.D.), and New York University (Masters in Tax). She has been a visiting professor at Stanford Law School and the University Of Iowa College of Law.
Bryan has published articles on a variety of topics, including tax policy, baseball, and the American writer Susan Glaspell. Her article, "Stories in Fiction and in Fact: Susan Glaspell's A Jury of Her Peers and the 1901 Murder Trial of Margaret Hossack," was published in the Stanford Law Review. Bryan is the co-editor of Her America: "A Jury of Her Peers" and Other Stories, a collection of Glaspell's short fiction.
She has recently analyzed and written about the issue of public subsidies for new baseball stadiums. A complete list of her books and articles can be found at: http://www.law.unc.edu/faculty/directory/bryanpatricial/
Thomas Wolf
An avid baseball fan, Thomas Wolf was born, raised, and educated in the Midwest. After graduation from Knox College in Galesburg, Illinois, and a two-year stint as a VISTA volunteer on Long Island, he earned an MFA in Fiction Writing from the Iowa Writers' Workshop. He has taught writing and literature courses at Carl Sandburg College and worked as a writing consultant on both the GMAT Analytical Writing Assessment and the MCAT Writing Sample.
Wolf is a frequent participant at scholarly baseball conferences and has published three essays in The Cooperstown Symposium on Baseball and American Culture. He is also a fiction writer and a two-time winner of the Doris Betts Fiction Prize. His short story "Boundaries" received Special Mention in the 2014 Pushcart Prize: Best of the Small Presses.
Bryan and Wolf live in Chapel Hill, North Carolina, with their dog, Cody.
[ Back ]